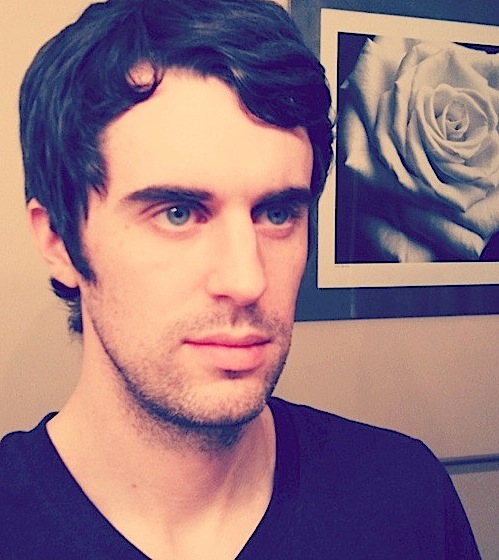 Nathan Altice is an instructor of sound and game design at Virginia Commonwealth University and author of the platform study of the NES/Famicom, I AM ERROR (MIT, 2015). He writes at metopal.com and burns bridges @circuitlions.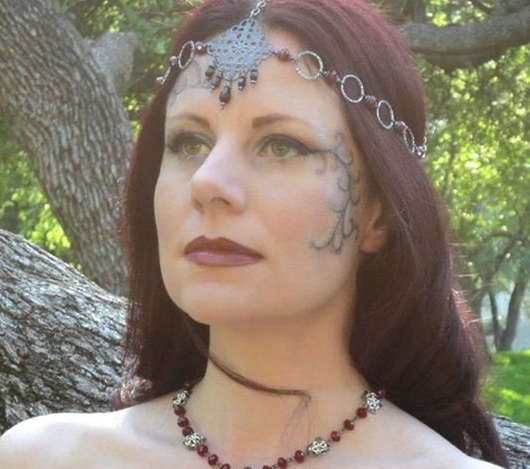 Sarah Lynne Bowman, PhD received her BS and MS from the University of Texas at Austin in Radio-TV-Film and her PhD from UT Dallas in Arts and Humanities.  McFarland Press published her dissertation in 2010 as The Functions of Role-playing Games: How Participants Create Community, Solve Problems, and Explore Identity. Together with Aaron Vanek, Bowman co-edited The Wyrd Con Companion 2012, a collection of essays on larp and related phenomena. Bowman teaches as adjunct faculty in English and Communication for several institutions including The University of Texas at Dallas. Her current research interests include examining social conflict and bleed within role-playing communities, applying Jungian theory to role-playing studies, studying the benefits of edu-larp, and comparing the enactment of role-playing characters with other creative phenomena such as drag performance. Other interests include psychoanalysis, comparative religion, evolutionary psychology, gender and sexuality studies, fantasy/science fiction, and history of human consciousness.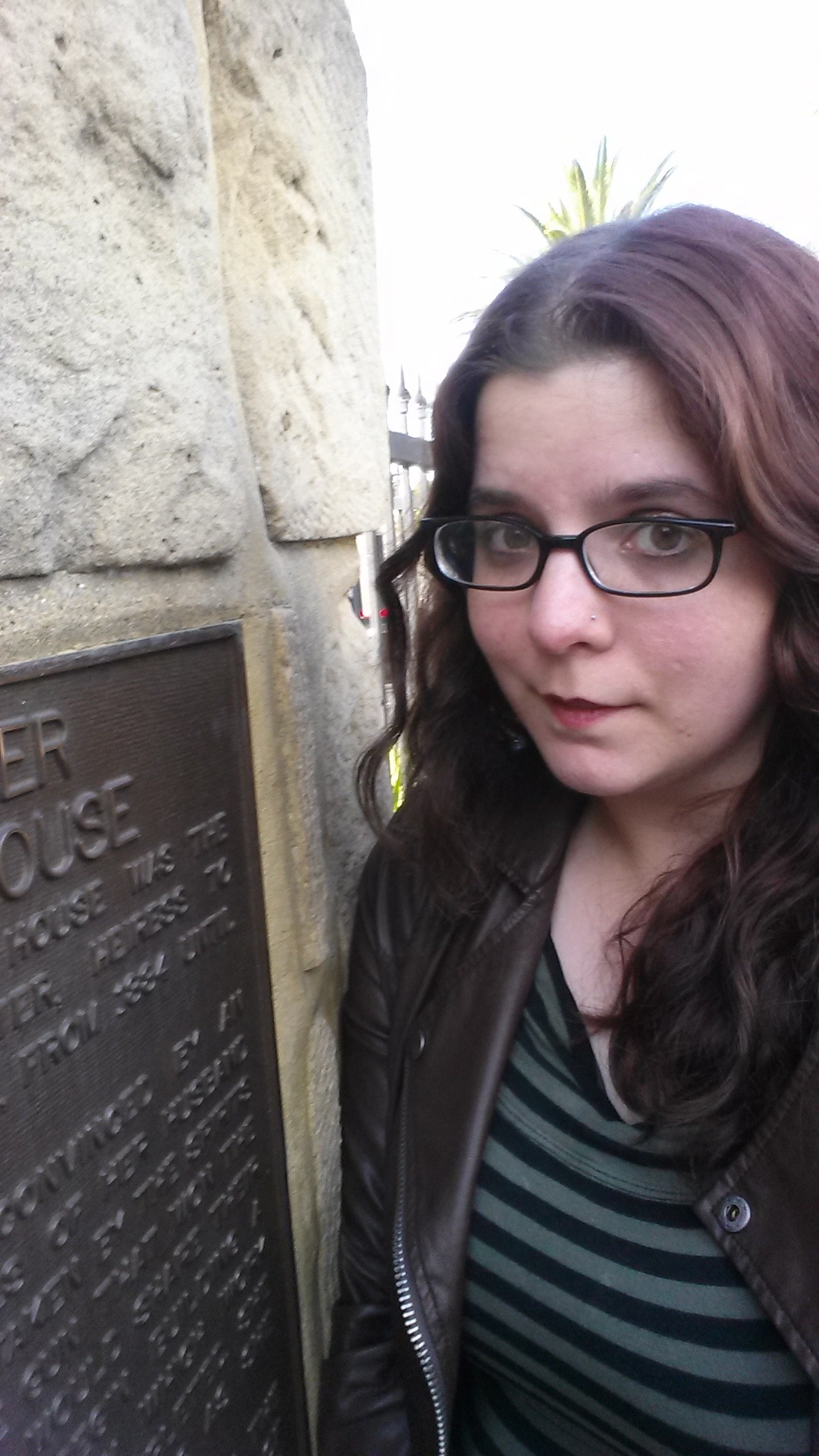 Lillian Cohen-Moore is an award-winning editor, and devotes her writing to fiction, journalism and game design. Influenced by the work of Jewish authors and horror movies, she draws on bubbe meises (grandmother's tales) and horror classics for inspiration. She is a member of  the Society of Professional Journalists and the Online News Association.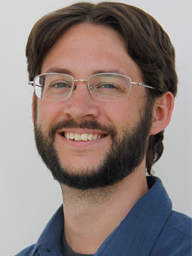 Will Emigh is a Lecturer in game design at the IU Bloomington Media School in addition to being a video and boardgame designer at his company, Studio Cypher. His physical work includes Tattletale!, a card game based on the Prisoner's Dilemma published in 2014, and Stickers in Public, a set of games on stickers that can be placed anywhere. Highlights of his digital work are The Cyphers, a series of short alternate reality games released in 2007, and four kiosk games for the Chicago Field Museum's Ancient Americas Exhibit. He is currently working with partners to use motion-tracking technology to make physical therapy more effective and bearable for stroke victims and children.
In addition to his day jobs, Will is on the board of the Humanetrix Foundation and organizes Sigma Play, a hands-on conference for games designers of all types, and Bloomington Indie Game Nights, a monthly gathering of hobbyist game designers in Bloomington, IN.
He can be reached at wemigh [at] indiana.edu.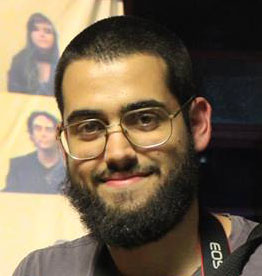 Luiz Falcão lives in São Paulo, Brazil, and is a visual artist, graphic designer, and multimedia instructor. Since 2007 he has been working with the creation and promotion of larps for Confraria das Ideias and since 2011 for the Boi Voador group. He coordinates the NpLarp – Research Group on Larpalong with Luiz Prado in São Paulo and is the author of the book LIVE! Guia Prático para Larp(LIVE! A Practical Guide to Larp). In 2014, he published the article "New Tastes in Brazilian Larp", about the history of larp in Brazil, in the book The Cutting Edge of Nordic Larp from Knutpunkt 2014.
You can follow him at http://nplarp.blogspot.com or contact him at luizpires.mesmo [at] gmail.com.
Katherine Castiello Jones is a PhD candidate in the Sociology department at the University of Massachusetts Amherst, where she has also completed a graduate certificate in Advanced Feminist Studies. Her interest in role-playing started in college with a game of Call of Cthulhu.  Moving from player to game master and designer, Jones has been active in organizing Games on Demand as well as JiffyCon. She has also written and co-authored several live-action scenarios including All Hail the Pirate Queen!, Revived: A Support Group for the Partially Deceased,  Cady Stanton's Candyland with Julia Ellingboe, and Uwe Boll's X-Mas Special with Evan Torner. Jones is also interested in how sociology can aid the study of analog games. She's written for RPG = Role Playing Girl  and her piece "Gary Alan Fine Revisited: RPG Research in the 21st Century" was published in Immersive Gameplay: Essays on Role-Playing Games and the Media.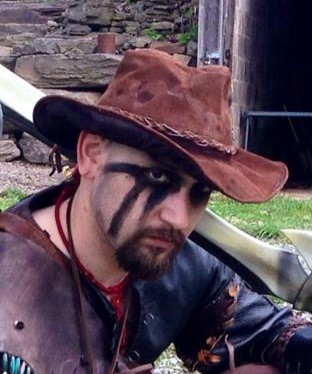 R. Adam Lazaroff is a Philadelphia transplant from Connecticut. He is a graduate of the Art Institute of Philadelphia, majoring in Video Production. Throughout his career he has worked in every facet of the video production industry, from entertainment, event production, marketing, to corporate, and currently filling a need in the legal industry.
Roleplaying has been a part of his life since his father introduced him to his first D&D campaign back in the late 80's. Since that time, he has been a troll, a vampire, a ghost, a werewolf, and perhaps most entertaining, a simple man in a strange world. Each of these have existed through the arts of pen and paper, storytellers, and the imagination.  LARPing proved to be an evolution in what was once solely in the minds of those around a table, into the ability to step into the flesh and live as your character lives. To date, Adam has involved himself with multiple different styles of LARPing groups including One World By Night, Mind's Eye Society, and Eras Chronicles.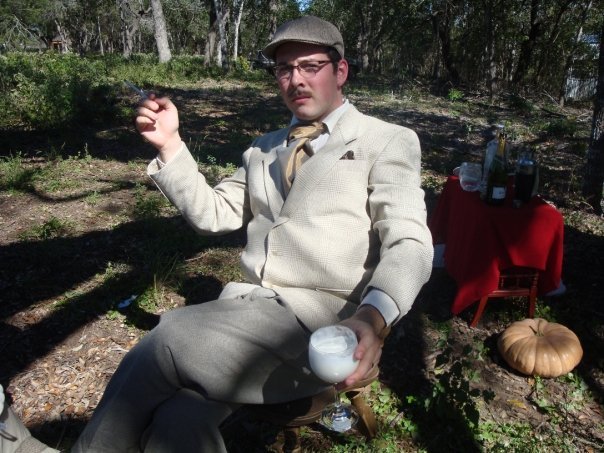 Nick Mizer is currently a PhD student in anthropology at Texas A&M University.  He received his B.A. in anthropology from Biola University, where his senior thesis was an ethnography on social cohesion in D&D gaming groups.  Besides role-playing games his research interests include folklore, mythology, ritual, phenomenology, interpretive anthropology, performance studies, and geek culture.  His dissertation will explore historical trajectories in the relationships between narrative, space, and play in role-playing games, with a focus on Dungeons & Dragons and the old school renaissance.  He has a forthcoming article in The Journal of Popular Culture, titled "The Paladin Ethic and the Spirit of Dungeoneering," which analyzes the history of D&D in terms of Weber's ideas about rationalization and re-enchantment.  He can be reached at nicholas.j.mizer <at> gmail.com, and some of his manuscripts are available on his Academia.edu page.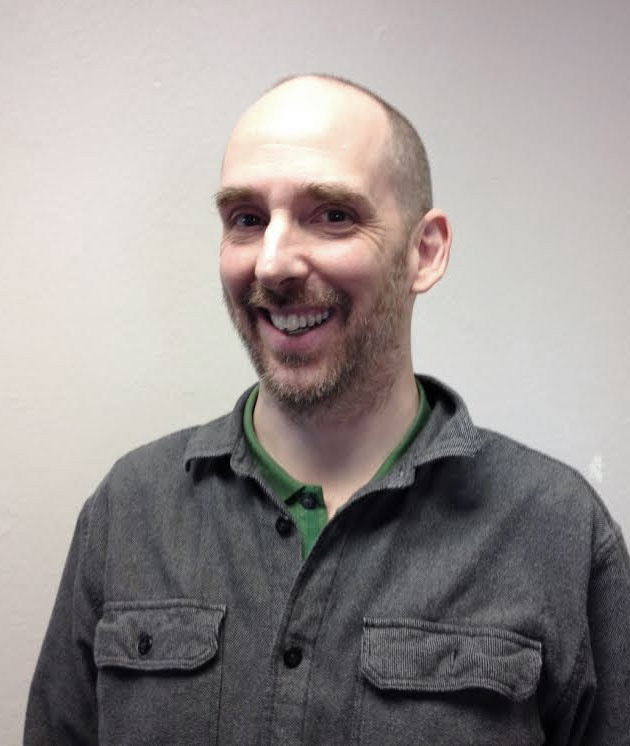 Jason Morningstar, MA, MSIS, is a game designer and information technology professional who lives in Durham, North Carolina, USA. In addition to Bully Pulpit Games, the imprint he co-owns with partner Steve Segedy, Jason works at the UNC School of Nursing.
Best known for his game Fiasco, which earned him his second Diana Jones Award for Gaming Excellence, Jason's game design credits include The Shab Al-Hiri Roach, Grey Ranks, Durance, and many other games. His most recent roleplaying game, Night Witches, will be published in early 2015. Beyond roleplaying, Jason consults on the use of games for teaching and learning in medical education, most recently with the University of North Carolina at Chapel Hill, Kaiser-Permanente Health Care and the Innovation Learning Network. In addition to design, Jason has written extensively on game-related topics. His article "Beyond the Game Master", co-written with Emily Care Boss and Ivan Vaghi, appeared in States of Play: Nordic Larp Around the World. His essay on improvisation, "Agreement, Endowment, and Knowing When to Shut Up" was recently featured in the anthology Unframed: The Art of Improvisation for Game Masters.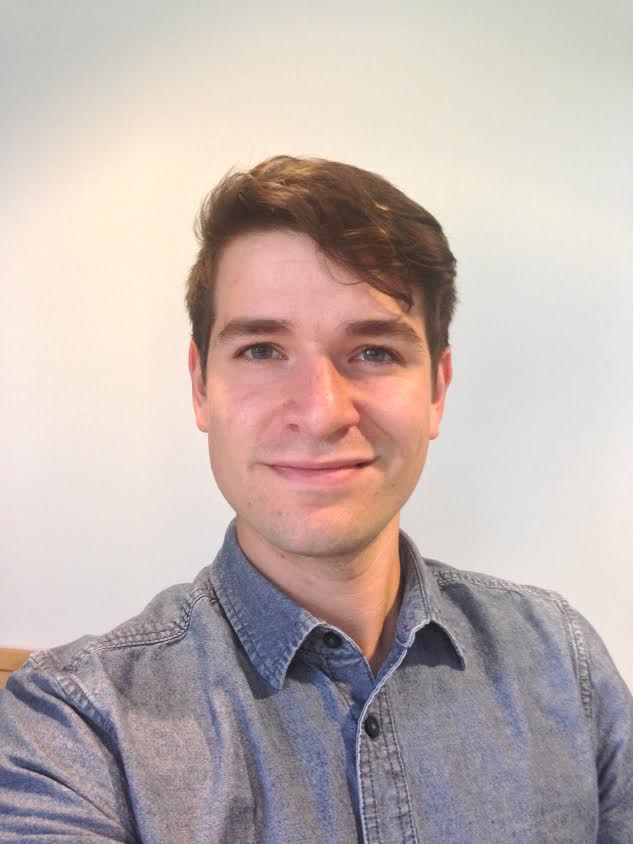 William Robinson is a PhD candidate in the Humanities program at Concordia University. He is on the board of the Digital Games Research Association and an active member of the Center for Technoculture, Art and Games, where he completed his Master's thesis on the aesthetics of game play in 2012. His theoretical work focuses on serious game design, the political-economy of game creation, media archaeology, digital humanities, e-sports, toxic gamer culture and procedural rhetoric. His art practice deploys strategy games as political arguments. His doctoral work on Montreal's early 20th century labour movements explores the possibilities for game design, as historiographical research-creation.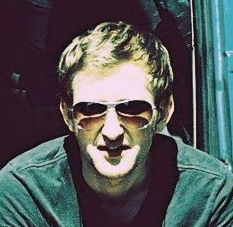 Jan Švelch is a PhD candidate at the Institute of Communication Studies and Journalism at Charles University in Prague. He received his B.A. and M.A. in Journalism and Media Studies. His research focuses on video game paratexts, glitches, fan communities and fan cultures. His thesis will explore the reception of various paratexts to analog and digital games. Besides research, he works as a freelance journalist covering video games for various Czech magazines. He can be reached at honza <at> svelch.com and some of his texts can be found at his blog http://videogamedelver.blogspot.cz/.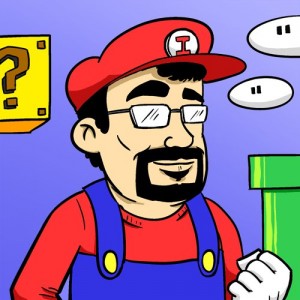 Ibrahim Yucel, PhD is an Assistant Professor of Communications, Humanities and Technology at the State University Institute of Technology at Utica/Rome (SUNYIT). He received his BS and PhD degrees in Information Sciences and Technology from Pennsylvania State University. Yucel is a scholar of New Media, Digital Culture, Online Communities, and Game Studies.  His research focuses on the evolving forms of communication and community taking place within Internet-enabled social groups and the use of video games in serious ways.  Yucel teaches for the Communications and Information Design program at SUNYIT, as well as their Information Design and Technology masters program. His overall research interests include Socio-Technical Analysis, New Media, Digital Culture, Online Communities, Game Studies, and Serious Games.